Founded in 2004, AvTek Solutions has a strong history combining deep industry knowledge with technology expertise to bring tangible enterprise value to your business. Our experts stay current with the latest industry trends and technological advances through training and product evaluations.
At AvTek, we know your time is valuable. That's why our knowledgeable sales and engineering team collaborate with you to design the right solution for your company in a timely manner. Our thorough assessment and understanding of your IT environment enables us to provide solutions that solve complex business challenges. We provide fair pricing on both products and services so that your company gets the right solution and saves money.
AvTek designs, integrates, and installs solutions that meet mission-critical demands such as:
Increased performance of your environment
Reliable technology that is easy to manage and upgrade
Managed services for all sizes and complexities of data management and computer systems
Off-site backup and access to support 24/7/365 for operational environments
AvTek has earned the trust of our clients by being responsive to their needs, paying attention to details, and providing the best possible solutions. Our personalized and professional attitude is what differentiates us from other IT providers, making us a leader in the IT industry.
AvTek Team: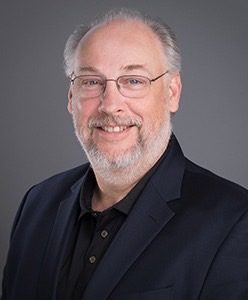 Wayne Hunter
President and Chief Executive Officer
Wayne Hunter is the President and CEO of AvTek Solutions, Inc. where he concentrates his efforts on providing the best solution to customers. Wayne has over 30 years of experience in Information Technology, focusing on implementing storage and data systems, IT management, and systems integration.
Wayne is passionate about solving IT problems and affecting positive change for customers. He is especially proud of AvTek's reputation of trust that has been established with customers over the last decade.
Colleagues and customers know that Wayne is unafraid of a challenge because he is willing to adapt to the ever changing technical landscape. Wayne has worked diligently to make AvTek an industry leader through his belief that customer success is directly tied to AvTek's success.
Before AvTek Solutions, Inc. Wayne successfully launched another company, Lexicon Information Concepts, LLC, which was acquired by Legato Systems, Inc. Prior to Lexicon, Wayne was the Manager of Systems Integration Group at EMASS, Inc. and a Systems Administrator at Convex Computer Corp. Wayne started his career by serving six years in the Navy.
Outside of work, Wayne can be found at the lake, a Rangers game, or relaxing with family.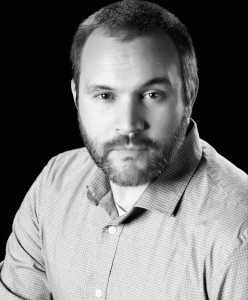 Andy Damiano
Senior Solutions Engineer
My name is Andrew (Andy) Damiano and I am the Senior Solutions Architect for AvTek Solutions. I have the ability to look at systems from end to end, analyzing everything in-between. My logical evaluations enhance any and all troubleshooting, from the smallest detail to the high-level overview. I start at one end, meticulously review every component, technology/concept and product until reaching the end of the system chain; something many in the industry do not have the patience to see through the end.
In my spare time, I am a junior redneck mad scientist. I am awesome!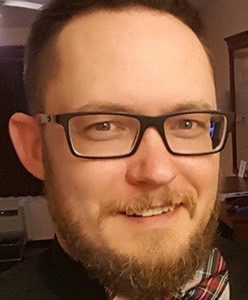 Jeff Davidson
Professional Services Engineer
My name is Jeff Davidson, a Professional Services Engineer for AvTek Solutions. I have been with AvTek since 2011 starting as a Support Engineer. I started my IT career as an Information Technology Specialist in the US Army Reserves, prior to that I was a US Marine for a total of 5 years active duty. I love troubleshooting issues and coming up with work arounds for various road blocks that I come across. I have been married for around a thousand years (actually 9) and have 3 above average daughters.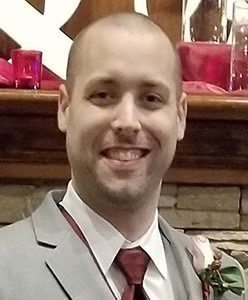 Matt Hale
Services Coordinator
Hello! My name is Matt Hale and I am the services coordinator for AvTek Solutions. I am a level 1 support engineer with responsibilities of project management and day to day software/portal management for AvTek. I am married and have a beautiful 1yr old daughter. When I am not at work my hobbies include parenting, sports and video games.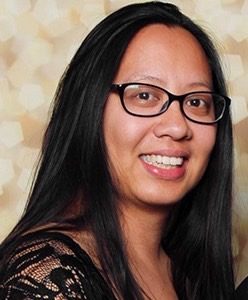 Jessica Simon
Operations Manager
My name is Jessica Simon. In 2014, I joined the AvTek team as the Operations Manager. My previous experiences include working in Accounts Payable, Finance and in the Inside Sales departments for an Automation and Control distributor /Value Added Reseller. I have a BS in Finance and enjoy learning the new advances in the Information Technology Industry.
I was born and raised in California and moved to Texas 10 years ago. I have 3 crazy wonderful Corgi/Corgi mix dogs.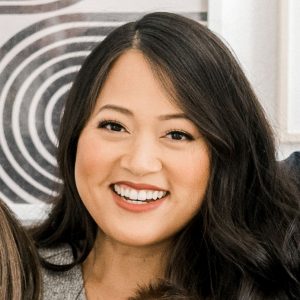 Tam Nguyen
Marketing Manager
Tam has over 15 years of experience in the event marketing industry which includes client services, strategic planning and vendor management. Prior to joining Avtek Solutions, Tam spent the previous four and a half years as the Partner Relations Director at TBA Services Company, a subsidiary of the Texas Bankers Association. During her role at TBA, she worked closely with over 200 providers in connecting them to member banks while managing sponsorships, exhibits and advertising.
Tam holds a bachelor's degree in business administration with a focus in marketing from the California State University, Sacramento. She lives in Austin with her husband and two children.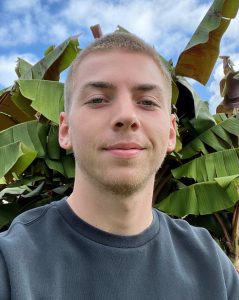 Anthony Schepis
Level One Support Engineer
Anthony is a customer service focused professional with a solid IT background of close to five years. With expertise in Microsoft O365 and a passion for technology hardware and software, he loves finding solutions when others cannot. When he is not helping clients solve IT problems, you can find him doing some of the following activities: spending time with family, working on cars, walks in nature with his black Labrador retriever and playing video games.
AvTek Supports Our Community:
Special Olympics Texas
AvTek is a proud sponsor of the Texas chapter of Special Olympics. The mission of Special Olympics is to provide year-round sports training and athletic competition in a variety of Olympic-type sports for children and adults with intellectual disabilities. This gives them continuing opportunities to develop physical fitness, demonstrate courage, experience joy, and participate in a sharing of gifts, skills, and friendship with their families, other Special Olympics athletes, and the community.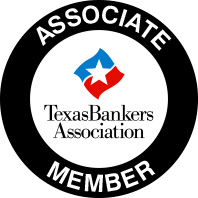 Associate Member of the Texas Bankers Association
Since its founding in 1885, the Texas Bankers Association has led the way. TBA was the nation's first state banking association and, today, remains the America's largest state-based trade organization for bankers. TBA honors this proud history by meeting responsibilities to lead into the future with member-centric policies, meaningful issue advocacy, world-class professional development programs, and premier product and service offerings.
AvTek Solutions is a proud member of the TBA since 2018 and has served many of TBA's bank members.