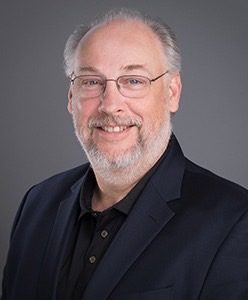 Wayne Hunter
President and Chief Executive Officer
Wayne Hunter is the President and CEO of AvTek Solutions, Inc. where he concentrates his efforts on providing the best solution to customers. Wayne has over 30 years of experience in Information Technology, focusing on implementing storage and data systems, IT management, and systems integration.
Wayne is passionate about solving IT problems and affecting positive change for customers. He is especially proud of AvTek's reputation of trust that has been established with customers over the last decade.
Colleagues and customers know that Wayne is unafraid of a challenge because he is willing to adapt to the ever changing technical landscape. Wayne has worked diligently to make AvTek an industry leader through his belief that customer success is directly tied to AvTek's success.
Before AvTek Solutions, Inc. Wayne successfully launched another company, Lexicon Information Concepts, LLC, which was acquired by Legato Systems, Inc. Prior to Lexicon, Wayne was the Manager of Systems Integration Group at EMASS, Inc. and a Systems Administrator at Convex Computer Corp. Wayne started his career by serving six years in the Navy.
Outside of work, Wayne can be found at the lake, a Rangers game, or relaxing with family.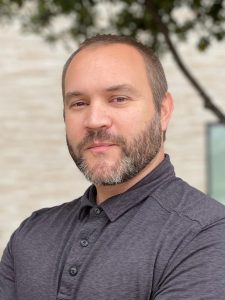 Andy Damiano
Senior Solutions Architect, Tier 4 Engineer
Andy joined the AvTek team in 2011 as the Senior Solutions Architect. He has the ability to look at systems from end to end, and analyze everything in between. He is gifted with the ability to logically evaluate any and all troubleshooting, from the smallest detail to a wide scope of an entire network or project. He starts at one end, meticulously reviewing every component, technology, concept and product until reaching the end of the system chain. He has the patience and drive to finish any project to perfection.
In his spare time, Andy is a junior redneck mad scientist. You may find him tinkering with BioDiesel, Tower building, operating a Ham radio, or doing just about anything outdoors.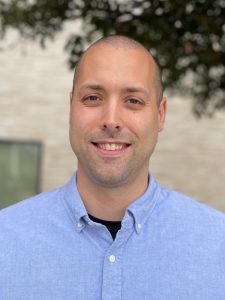 Matt Hale
Services Manager
Matt joined AvTek in 2010 and is the Services Manager. Matt is the Project Manager and keeps the AvTek wheels turning as he manages the day to day software and portals for AvTek, which is no small task! Matt knows AvTek inside and out!
In his spare time, he likes to work on his ranch and enjoys gaming. He is a self proclaimed Minesweeper expert! Matt also loves to research current events.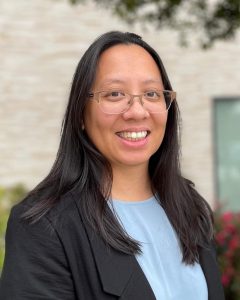 Jessica Simon
Operations Manager
Jessica started working at AvTek Solutions in 2014 as the Operations Manager. Her vast experience in Accounts Payable, Finance, and inside sales brought great value to the AvTek team. Prior to AvTek, Jessica used these skills at an Automation and Control Distributor (a Value Added Reseller). She holds a Bachelor of Science Degree in Finance and also enjoys learning about all of the new advances in the ever changing Information Technology Industry.
Jessica was born and raised in California, but came to Texas as fast as she could in 2007. When she isn't hanging out with her corgis, she can be found shopping, crafting, baking, working on puzzles, glamping, or just hanging out with her family.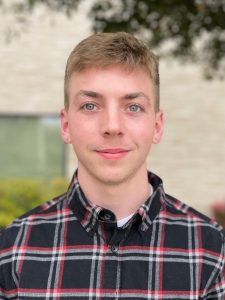 Anthony Schepis
Tier 1 Engineer
Anthony came on board in 2021 as a Support Engineer. He has a solid IT background with 5 years of experience. While being an expert in Microsoft O365, he's passionate about staying up to date on all things IT! He tackles problems and prides himself on finding the right solutions for AvTek clients.
When Anthony isn't working, he can be found spending time with family, working on cars, playing video games, taking his black Labrador retriever, Stormy, on nature walks.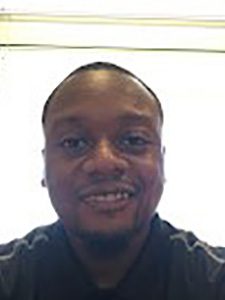 De'Andre Chandler
Tier 1 Engineer
De'Andre joined the AvTek team in 2022 as a Support Engineer. He brings a computer science background as a former help desk administrator, application developer, and an IT service representative. De'Andre is a dependable technologist dedicated to providing timely and quality customer support, troubleshooting hardware and software, and resolving network issues with the passion to expand his knowledge in all areas of IT!
When De'Andre is not working, he enjoys singing, playing video games, spending time with family and friends, and traveling.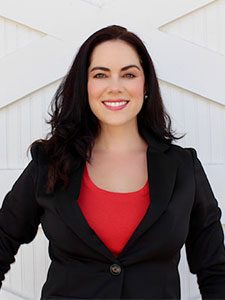 Jennifer Gonzales
Customer Success Manager
Jennifer joined AvTek in 2022. She's a connector who loves to build relationships with clients and will jump at the chance to create solutions. She couldn't be more excited to join the Avtek Team and collaborate on ways to be proactive and maintain solid relationships with clients. As a 2020 MBA graduate from West Texas A&M University, Jennifer is looking forward to using her knowledge and experience in customer care and technology as a complementary extension to AvTek Solutions.
For fun, Jennifer loves to explore and relax in the outdoors whether it be camping, hiking, grilling, kayaking, or taking scenic photographs. She's also a foodie who will embrace every moment to cook or try new recipes and foods with friends and family!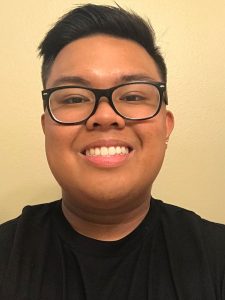 Jeffrey Castillejo
Tier 1 Engineer
Jeffrey join AvTek in 2023 and is Support Engineer. After earning his Degree in Computer Science from California State University, Channel Islands, he entered the IT world to explore his passion for helping people with computer related issues. Jeffrey brings a strong background in customer service, and a great understanding of troubleshooting software and hardware. In his free time, he enjoys hanging out with family, going on food trips around the city, and keeping up to date on anything tech related.