See what some of our clients have to say about us:
Choose A Partner, Not A Vendor

Since selecting AvTek Solutions 11 years ago, I know that my staff can get the support they need without worrying about getting invoicing setup or paying ahead of time for getting support.  My employees can focus on the issue, not the accounting.

AvTek looks at the holistic IT stack and ensures there are no holes. If any are found, they present cost-effective integrated solutions without sacrificing data integrity or security."

If someone is looking for an IT partner who not only has the experience to help you but the integrity to do it the right way, you cannot go wrong choosing AvTek Solutions.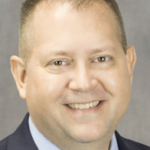 John Orr
Chief Information Officer
Austin Bank – Longview
Always Prepared To Do What Is Right For The Customer

What I like about the team at AvTek Solutions is that my goals and their goals seem to be aligned. They are always prepared to do what is right for the customer and have our best interest in mind.

AvTek will advocate for their customers and go to bat to get the best pricing from any vendor.  They also are very willing to work under any and all circumstances to get the job done right.  Everyone over there is very knowledgeable of emerging technologies and how best to apply them to our existing infrastructure.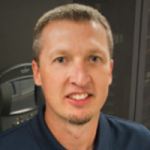 Rob Crockett
Vice President, IT Systems Senior Analyst
Guaranty Bank & Trust - Technology Center
Mount Pleasant, TX
See what some of our other clients have to say about us: