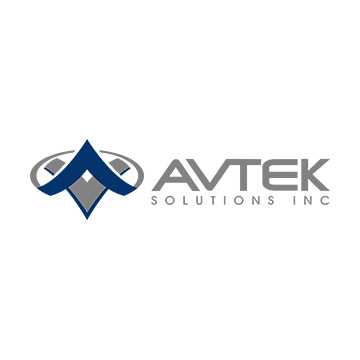 Allen, Texas — June 29, 2020 – AvTek Solutions, Inc. announced today that Wayne Hunter has been selected as a member of Cytracom's inaugural Partner Advisory Council (PAC). Cytracom partners with Managed Service and IT Providers to deliver cloud-based voice and messaging solutions. It formed the PAC to better incorporate partner feedback into its product roadmap and partner program.
Cytracom PAC members represent some of the company's most strategic partners. They were selected based on their industry and product expertise, partner advocacy and desire to drive growth for customers, Cytracom and the greater channel.
"I am honored to be selected as a member for Cytracom's Partner Advisory Council," said Wayne Hunter, CEO at AvTek Solutions, Inc., "I look forward to providing input to assist Cytracom in continuing their efforts in supplying the MSP channel with industry leading communication and collaboration solutions.  It will help AvTek Solutions to continue to provide optimal communication and collaboration solutions for our clients."
Wayne Hunter is the President and CEO of AvTek Solutions, Inc. where he concentrates his efforts on providing the best solution to customers. Wayne is passionate about solving IT problems and affecting positive change for customers. 
"The PAC will be critical to our shared success in the coming years," said Terez Leach, Director of Channel Engagement at Cytracom, "Each of our talented members will help bring the voice of the MSP into the organization, lending their expertise, ideation, testing and feedback to steer our product roadmap and guide our direction as a Channel-only communications vendor."
About AvTek Solutions, Inc.
Founded in 2004, AvTek Solutions has a strong history combining deep industry knowledge with technology expertise to bring tangible enterprise value to a client's business. Our experts stay current with the latest industry trends and technological advances through training and product evaluations.  AvTek has earned the trust of our clients by being responsive to their needs, paying attention to details, and providing the best possible solutions. Our personalized and professional attitude is what differentiates us from other IT providers.  Lean more at www.avteksolutions.com or by calling 214-778-2983.
About Cytracom
Cytracom makes voice and messaging simple—simple to sell and simple to use—while connecting the Modern Workforce. With a reliable platform built on flexible, cloud-based technology, Cytracom delivers a UCaaS suite tailored to business needs. A 100% channel-driven model brings its nationwide partners directly to customers, providing the ease and comfort of working with local, trusted managed service providers. To learn more visit cytracom.com.
Contacts
Noah Sessions
Cytracom
nsessions@cytracom.com
AvTek Marketing
AvTek Solutions, Inc.
marketing@avteksolutions.com