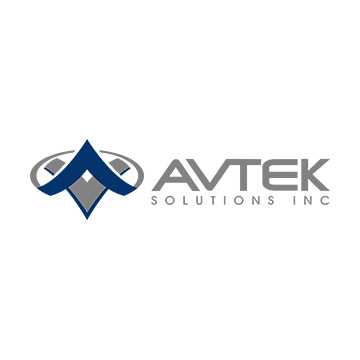 Bethesda, Maryland – May 28, 2020 -- The ASCII Group, a membership-based community of independent MSPs, VARs and Solution Providers, today announced that Wayne Hunter of AvTek Solutions, Inc. in Allen, Texas is now a member of ASCII's North American Vendor Advisory Committee.
The Committee, comprised of representatives from twenty member businesses across the country and various sectors of technology, will work with ASCII headquarters on a regular basis to discuss potential alliances with vendors that would bring value to the overall group.  Members were selected based on their technical and program evaluation skills.  These initiatives would add to the more than 60 value-add programs ASCII currently provides to its members.
"We are delighted to welcome Wayne Hunter to our Vendor Advisory Committee and I look forward to the insight and guidance he will bring," said Shannon Mayer, VP of Business Development of The ASCII Group.  "Each committee member will contribute their unique perspective to the ASCII mandate and their input will help to create solutions that help our members meet challenges and take advantage of innovative technologies."
"I am thrilled to be selected for ASCII's Vendor Advisory Committee," said Wayne Hunter.  "I look forward to providing input on how ASCII should collaborate with these vendors, and by learning about the latest technologies available, it will help me to continue to provide optimal solutions for my clients."
About The ASCII Group, Inc:
The ASCII Group is a vibrant reseller community of independent MSPs, VARs, and other solution providers.  Formed in 1984, ASCII has more than 70 programs that provide turnkey cost-cutting strategies, innovative business building programs, and extensive peer interaction.  ASCII members enjoy benefits such as marketing support; educational information; group purchasing power; increased leverage in the marketplace; and multiple networking opportunities. These programs enable ASCII members to increase revenue, lower operating costs, and grow service opportunities.  Learn more at www.ascii.com or by calling 800-394-2724.
About the ASCII member
Founded in 2004, AvTek Solutions has a strong history combining deep industry knowledge with technology expertise to bring tangible enterprise value to a client's business. Our experts stay current with the latest industry trends and technological advances through training and product evaluations.  AvTek has earned the trust of our clients by being responsive to their needs, paying attention to details, and providing the best possible solutions. Our personalized and professional attitude is what differentiates us from other IT providers.  Lean more at www.avteksolutions.com or by calling 214-778-2983.
Press Contact
Alysia Vetter
Director of Communications
Tel: 800-394-2724 x 131
Email: alysia@ascii.com
Web:  http://www.ascii.com/