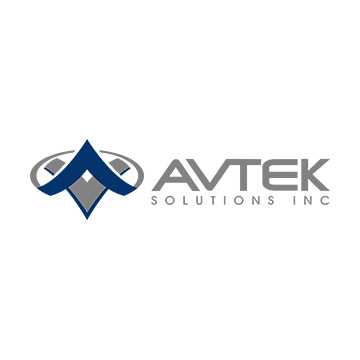 By Gina Narcisi
'Switching from just a VoIP phone plugged into a wall to a system where I can be anywhere, anytime, is allowing our customers to have their communications and be there for their customers, without dropping the ball,' one Cytracom partner tells CRN.
VoIP provider Cytracom last year transitioned to a full-fledged, cloud-based unified communications provider and the timing couldn't have been better.
The company today is focused on "the modern workforce" and helping users to stay in touch and connected on any device, from any location, with contextual data at their fingertips, Terez Leach, director of channel engagement, told CRN. To help solution providers land the sale, Cytracom in June rolled out a brand-new, tiered partner program.
"COVID-19 accelerated the move to modern communications," Leach said. "Now, we've gone a little bit past UC and we're thinking about how users can have the highest-value conversations." Cytracom is focused on helping businesses not only stay connected, but maximizing their time spent on calls, she said.
"Switching from just a VoIP phone plugged into a wall to a system where I can be anywhere, anytime, is allowing our customers to have their communications and be there for their customers, without dropping the ball," said Wayne Hunter, president and CEO of AvTek Solutions, a Cytracom partner.
Allen, Texas-based AvTek has been supporting virtual communications for years and four years ago, made the switch from working with a legacy UC vendor to Cytracom so that customers wouldn't need hardware on site for VoIP and UC -- just an internet connection, Hunter said. The moved worked out well as COVID-19 hit and customers needed to leave their offices and begin working from home immediately, he said.
AvTek's UC business has grown as a result of COVID-19, with some customers trading in their antiquated phone systems and adopting a new communications solution purely because of the pandemic, Hunter said.
"Instead of waiting on phones, we were setting [customers] up with Cytracom's desktop app to where they were communication with not only themselves, but their customers worldwide from their homes, and no one was the wiser," he said. "The way Cytracom is listening to [partners] and what customers need in the changing world; it's huge."
Channel-only Cytracom is helping users make the most of their time spent communicating via voice and chat by pairing the communications with contextual data. The problem isn't that users don't have the data they need, but that it usually must be searched for in a CRM tool, Leach said. Cytracom's UC solution today can integrate with third-party tools, such as HubSpot and ConnectWise. Integrations with Microsoft Teams, SalesForce, and Autotask are coming later this year, she said.
Cytracom's UC offering is appealing because of its mobile and desktop app options and its integrations to existing CRM systems that can "pop up" context and information about the caller, AvTek's Hunter said. Today, AvTek is using Cytracom's UC solution internally, too. "I'm a big believer in using what you sell. If you don't believe in it for yourself, why should you sell it to anyone else?" he said.
The new partner program rewards solution providers that are generating business on their own and works on a points system, based on endpoints sold, as well as other sales activities -- such as generating proposals or scheduling a review -- in an attempt to "gamify" the channel program, Leach said. "We're really trying to grow that program and make it more interactive. We want to give partners the tools that drive success with selling Cytracom," she said. The company today has more than 2,300 partners.
Cytracom partners today have access to the company's UC platform for modern communications, as well as a local phone number and access to the Cytracom desktop and mobile apps, according to the Allen, Texas-based company. There are no revenue requirements or fees associated with being a Cytracom partner. Partners can expect 20 percent commission on every extension, dedicated account management, free trainings, marketing tools, and volume pricing for larger deals. The company's MSP model offers no contracts, as well as free managed hardware and pre-configured phones to make voice as easy as possible to sell, the company said.