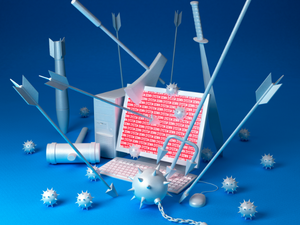 Data allegedly stolen from Cincinnati State Technical and Community College has been leaked after Vice Society attacked the campus.
Many of the stolen documents were posted on the hackers' websites. These documents date from several years ago until November 24, 2022, suggesting that threat actors still have access to the compromised systems, but this has not been confirmed. The leaked files contain personally identifiable information and can be accessed freely. 
Impact on College Resources
Earlier this month, Cincinnati State College notified its 10,000 students and 1,000 employees that they had suffered a cybersecurity attack. Campus officials warned that restoring online services and regular operations would take time.
Earlier this week, the university announced that some internet access, classroom computers, and on-campus email had been restored after the cyberattack. However, many online applications, registration portals, voicemail, network printing, VPN access, and other resources remain unavailable. 
For the time being, the college has posted FAQs to guide employees, current students, and new students on how to interact with the college administration. However, the disruption caused by the cyberattack remains significant for the college, as workarounds are not available for all services.
Vice Society 
There is a long history of Vice Society targeting educational institutions, ranging from K-12 schools to universities. Vice Society's disproportionate targeting of schools and universities prompted the FBI to issue a warning in September.
Among Vice Society's more recent victims was Los Angeles Unified (LAUSD), the second-largest school district in the country. However, Vice Society has also been associated with other attacks worldwide.