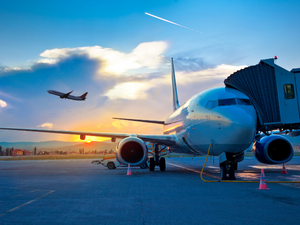 Some major U.S. airports' websites were inaccessible early on Monday, October 10, 2022, due to a coordinated denial-of-service assault orchestrated by professional hackers. However, officials said flights were unaffected.
The assaults, in which participants bombard sites with garbage data, were planned by a mysterious organization named Killnet. The group posted a target list on its Telegram channel the day before the attacks.
Even though DDoS attacks are highly visible and meant to have the most psychological impact possible, they are mostly a nuisance. This differs from hacking, which involves breaking into networks and can cause severe damage.
John Hultquist, vice president of intelligence analysis at Mandiant, tweeted on Monday that both the state government and airport assaults "are what we make of them," describing the DDoS impact as superficial, brief, but highly noticeable. However, the post added that he is concerned that we may be entering a new phase of increased targeting in the U.S. that might include more severe incidents.
Hultquist also stated, "These are not the serious impacts that have kept us awake." Most of the time, these attacks show that webmasters aren't doing enough to protect their sites, which now includes using a DDoS protection service.
The Los Angeles International Airport has issued a statement saying that flylax.com had some difficulties early this morning. However, the outage was restricted to their website alone, and no internal airport systems were affected. LAX added that it had contacted the Transportation Security Administration and the FBI.
The Atlanta International Airport said that following the DDoS assault, its atl.com website is back operational and that airport operations were never affected.
According to a CISA spokesperson, the agency is aware of reports of DDoS assaults targeting numerous U.S. airport websites and is coordinating with possibly impacted entities and giving help as needed.
One hour before the first airport, Chicago O'Hare, was hit, Killnet announced the assaults on the airports via the Killnet Telegram account at 6:50 a.m. EST.
DDoS attacks are mostly a nuisance but can be disruptive. A group or organization usually carries them out, and target websites are chosen ahead of time. Unfortunately, the U.S. is not the only country to fall victim to these attacks, as they have been happening worldwide. While most of the time, these attacks are not severe, it is essential to be aware of them and take steps to protect websites from being attacked.