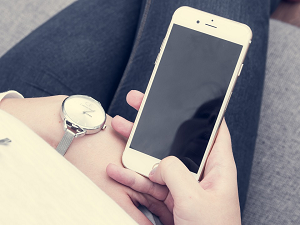 Do you have an iPhone?  If so, are you running IOS 15.4?  If you are, you may have noticed an unusual power drain on your battery that's dramatically shortening the life per charge.  That's the kiss of death for any handheld device and if you're experiencing the issue, you're not alone.
The good news is that Apple just issued a fix in the form of IOS 15.41.  Don't let the relatively small size of the update fool you.
Though it weighs in at just over 313 MB, this is an update you won't want to miss.  Not only does it fix the unexpected battery drain issue, but it's packed with other cool fixes. They include a fix for braille devices that become unresponsive while navigating text or displaying certain alerts.  The latest update also fixes a problem with "Made for iPhones" hearing devices that would sometimes lose connection with third-party apps.
Granted, the other bug fixes are only applicable and important to a relatively small slice of the mammoth iPhone market but for those users who were impacted the effect was enormous. So this is a welcome patch indeed.
It's also worth mentioning that not everyone who updated to 15.4 experienced the mysterious battery drain issue, so you may not have noted any real difference.  If you did however and it has been a source of frustration for you the fix is here and ready to be downloaded at your earliest convenience.
Kudos to Apple for moving quickly on all three issues.  There's a reason that Apple's customers tend to behave more like fans and the company's prompt attention to issues like this is a big part of why.  No matter what business you're in take a lesson from the folks at Apple.  They're obviously not perfect but they get a lot right and they get it right consistently.  Bravo!