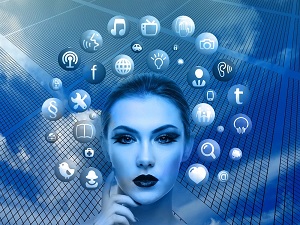 FaceApp is in the news again, and as before, not for a good reason.
Several months ago, watchdog groups around the world sounded the alarm about the Russian-made app, which raised curious eyebrows.
It just takes a photo you upload to it and ages you, what's the harm in that?
According to the FBI, quite a bit, actually.  The FBI has been quietly investigating the app. They have concluded that considering its ties to Russia, it poses a potential counterintelligence threat, given the data it collects and the policies surrounding them.
It is easy to see where the concerns stem from.  According to the app's terms of service, any photos uploaded to the server for 'agification' become the property of the owners of the app.  They can do whatever they want with them.
Ostensibly this clause was included to allow the development team to use altered photos as part of their ongoing marketing campaign, designed to push the app onto even more devices. However, given the conclusion of Intelligence Agencies around the world that Russia meddled in the 2016 US elections, this can be a big problem. The TOS could clearly and easily be abused to serve political ends.
Part of the FBI's recent published notice about the app reads as follows:
"If the FBI assesses that elected officials, candidates, political campaigns, or political parties are targets of foreign influence operations involving FaceApp, the FBI would coordinate notifications, investigate and engage the Foreign Influence Task Force as appropriate."
With the 2020 election cycle beginning to heat up in the US, tensions are running high and apps like this one are facing understandably increased scrutiny.  While it's true that simply being an active participant on social media poses more risk to the average user, the concerns here certainly seem justified.  If you haven't downloaded the app yet, it bears thinking about before you take the plunge.